Tonya was born in NH. Wine started to interest her at 19 years old while she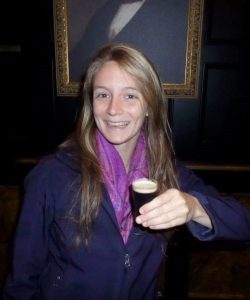 was working for Olive Garden. At 21 years old she took a wine class at UNH to
supplement her major in Hospitality and Business Management. During her senior year she studied abroad and fell in love with wine (then, mainly Tempranillo, Roja, Cava, and Priorat). A common custom in Seville would be to buy a drink to share and hang out by the river nightly to sit and talk with friends until the early morning. She started bringing wine due to price, but truly developed a passion for it during this period.
When Tonya returned to NH she ran a restaurant for Common Man in the lakes region and helped develop their beverage menu which included wine. She later went on to work for Summit Winery in Westmoreland, NH, and subsequently to Baystate Wine & Spirits where she worked as a sales representative and enjoyed introducing new vineyards and varietals to stores and customers and friends alike.
Tonya is looking forward to continue learning about wine and hope to explore more vineyards in the future.
Tonya may be reached via email at Tonya@uncorkedne.com or via phone at (603) 769-9316.