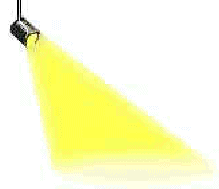 What is Marquette?
I am asked this almost every time I pour Marquette wine. Not a lot is known in NH about the Marquette grape. After all, it hasn't really been around that long. Marquette is a red wine grape that was released for planting by the University of Minnesota in 2006. It was named after Pere Marquette (a Jesuit missionary, and 17th century explorer in North America) and created by crossing two hybrid grapes (Vitis Vinefera and an American species), and it is a direct descendant of Pinot Noir and a cousin to Frontenac (We'll discuss Frontenac on a later post).
Marquette is a cold climate grape. Meaning that it is cold-hardy and its vines can withstand temperatures that dip well below freezing. Thus, vineyards in the northern parts of the U.S. from Maine to Washington have had much success with this grape variety.
As for the juice… Notes of dark cherry, black pepper and spice on both the nose and palate. This is an excellent wine to pair with red sauce, parmesan cheese, wild game or even BBQ!
Noteworthy — The Shelburne Vineyards Marquette has won several awards over the years including:
International Cold Climate Wine Competition
2010 "Best of Show" red wine
2010 Marquette – DOUBLE GOLD
2011 Marquette – BRONZE
2012 Marquette – SILVER
2013 Marquette – SILVER
Atlantic Seaboard Association Wine Competition (ASWA)
2012 Marquette – SILVER
2012 Eastern Expo- (The Big E)
2012 Marquette – SILVER
2013 Marquette – SILVER
2015 Finger Lakes International Competition
2013 Marquette – BRONZE
By: Dianne Carter