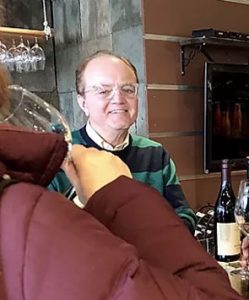 As former chef and co-owner of Hemingway's Restaurant, named One of Top 25 Restaurants in America by Food & Wine magazine, Ted enjoys educating the public to the pleasures of the table.
In addition to being one of only 50 chefs to receive the Robert Mondavi Culinary Award of Excellence for the artful pairing of food & wine, Ted was also founding chair of the Vermont chapter of The American Institute of Wine & Food.
Knowledgeable about cold hardy vineyards, he is currently a member of the Vermont Grape and Wine Council, and continues to educate the public about food and wine through his more recent forums of cooking classes with Vermont Food Odyssey and TLC Moon Events.
Ted may be reached via email at ted@uncorkedne.com or via phone at (802) 356-2981.