Uncorked Wine Social – Meet Aaron Walker of Pali Wine Co.
May 14, 2020 @ 5:00 pm

-

6:00 pm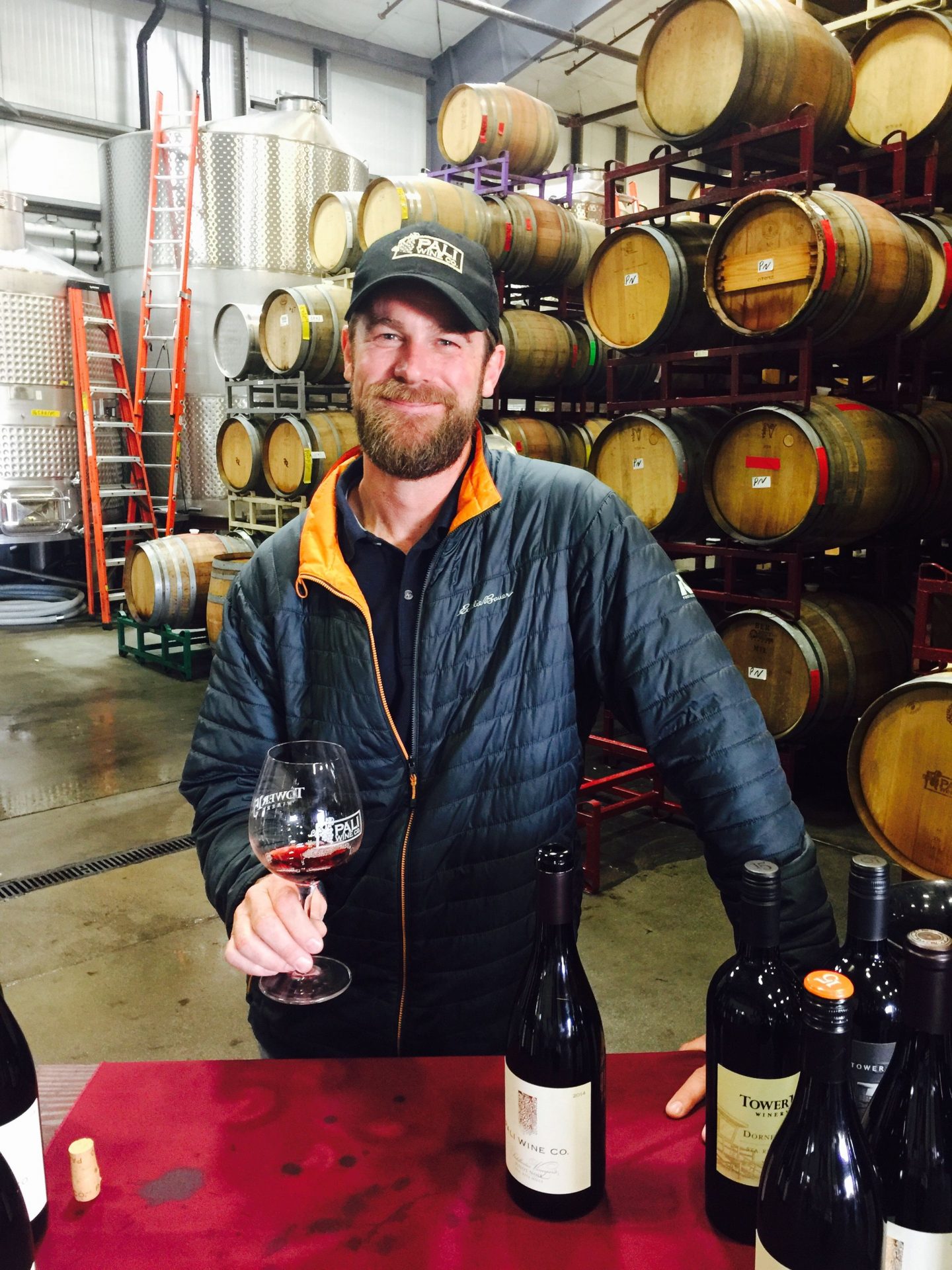 Hello Again Wine Lovers!
Join us in the Uncorked Zoom Room Thursday May 14 @ 5PM as we welcome winemaker Aaron Walker of Pali Wine Company out of Lampoc, CA.
In 2004, Pacific Palisades resident Tim Perr founded a wine label to showcase small-lot pinot noir with his friend and business partner, Scott Knight. They named the brand Pali as a homage to their beloved beach town.
Meanwhile, Aaron Walker, a native of Southern California, was deep into his studies at San Diego State University with the goal of becoming a teacher. After graduation, he worked in restaurants, first in San Diego and then Del Mar, where wine was considered vital to fine dining.
In 2006, he got the opportunity to work the harvest for the late Michael Bonacorssi, a fellow food and wine geek, and the rest, as his story goes, is history. Aaron Walker joined Pali Wine Co. in 2007 and began overseeing wine production in 2008 . Born and raised in southern California, Walker is an outdoor enthusiast, and enjoys sailing and surfing when he has the chance.
Here's how it works:
Buy any 1 or more of the following wines at your local NH State Liquor Outlet or wine shop:
Pali Charm Acres Chardonnay—NHCode 31889/16586
Pali Huntington Pinot Noir—32776/16583
Pali Summit Pinot Noir Sta. Rita Hills—16585
Pali Tower 15 Swell Red Bordeaux Blend—27114
THEN…Jump into the Uncorked Zoom Room to join in the fun! Thursday, May 14th at 5:00 pm