Do you embrace or eschew Valentine's Day?​​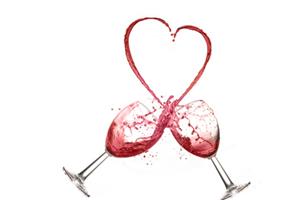 Many people believe Valentine's Day is no more than a Hallmark card holiday, invented by the greeting card and confections industries. There is some real history to the sentiments of the day. The celebration of love each February 14th we call Valentine's Day is rooted in both Christian and ancient Roman beliefs. At least three Catholic saints are named Valentine, or Valentinus.
The most popular story is about a priest in the third century AD who defied the Roman decree against soldiers marrying. Of course, in order to become a saint in the Catholic religion a miracle must be attributed to the person and such was the case with Valentinus. He is purported to have healed his jailer's sick daughter.
The saint's day is still on the calendar of many Christian denominations. The day as an expression of love goes back to the 16th century AD and the act of exchanging gifts was popularized during the 18th century. Heart-shaped chocolates and hand-written notes were the gifts most often given. With the rise of the mass-produced greeting card industry in the latter 19th century our modern tradition has prevailed.
Wine is a perfect accompaniment to flowers, chocolates, greeting cards, or all of the above. Sparkling wine is traditionally the most recommended.
A look at Valentine's Day by the Numbers:
62: Percentage of American adults that admit to celebrating the holiday.
18.9 Billion: Total amount Americans are expected to spend on the holiday this year.
58 Million: Pounds of chocolate purchased during the week of Valentine's Day.
36 Million: Number of heart-shaped boxes of chocolate purchased for Valentine's Day.
8 Billion: Number of Sweethearts produced annually. The majority of them are sold between January 1 and February 14.
1.7 Billion: Dollars spent on the aforementioned candy.
8.6 Million: Dollars spent on sparkling wine for the occasion, with $23 million spent on wine overall.
3.6 Billion: Amount Americans will spend in total on a "special night out".
150: Average number of dollars men spend on Valentine's Day.
74: Average number of dollars women spend on the holiday.
Source: Valentine's Day by the Numbers [History] | National Retail Federation Cupid to Shower Americans…
Look for some of these suggestions to add to your celebration this year: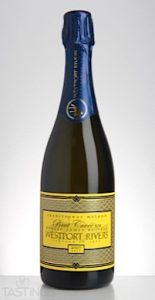 2006 Westport Brut "RJR"
This stunning sparkler which has been served in 3 White Houses and raved about by both national and international press. Produced from a blend of about 70% Pinot Noir with the remainder Chardonnay and a touch of Pinot Meunier. It spent over four years in tirage, was disgorged about eight months before release and has a dosage of 0.8%. Won a blind tasting against Dom Perignon and Veuve Cliquot at the Boston Wine Riot in 2012.
"Bright golden yellow color. Aromas of toasty brioche, peach marmalade and lemon curd with a crisp, dry-ish light-to-medium body and tart, mouthwatering roasted citrus, green apple skin and mineral accents on the finish. Very vintage Champagne like." A romantic gem!
​​​​

Jonathan Edwards (CT) Gewurztraminer​​​​
Based on a traditional dry German style recipe this vintage has really nice lavender and floral nose and lots of citrusy lemon and grapefruit notes in the taste. Very limited production of only 312 cases and spends 8 months in stainless steel barrels. Be careful. Very big decisions have been known to be made while enjoying this wine.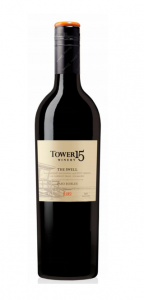 The Pali Wine Co. 2013 Tower 15 – The Swell (Red Blend)​​
Dark fuchsia in color, the nose holds aromas of blackberries, blueberries, vanilla bean and light brown sugar entwined with deep earthy notes of cedar and dried sage. The palate is filled with mouth-coating textures of dried red fruits, tart blueberry, cloves and fresh sage. For those who prefer something a little bolder with their Valentine's celebration.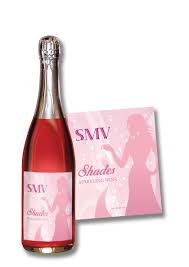 Sunset Meadow Vineyards Shades of Risqué
A pomegranate hued sparkling wine bursting with bright berry notes and a hint of sage, wrapped in a creamy mousse. Bring this one to your date with a box of fine chocolates (no, not those drugstore hearts). Find a real chocolate shop and get some chocolate-dipped strawberries, or some interesting truffles.

Pillitteri Estates Winery VQA Cabernet Sauvignon Icewine Reserve 2012
This dessert wine has a medium ruby hue in the glass. The nose exhibits nuances of raspberries, cranberry cocktail and lime zest. The high acidity is even evident on the nose making one's mouth water almost instantly. The palate explodes with flavors of fresh raspberry pie, cherries in syrup, violets and vanilla bean. The mouth-feel is deliciously sweet and intense, but the natural acidity acts as a backbone creating impeccable balance and length on the palate. Quite unique. Intoxicating.

Cave de Turckheim Mayerling Crémant d'Alsace Rosé
a refreshing, clean nose redolent of raspberries and cherries . Fresh and fruity, this dry sparkling has a clean finish. A color as delicate as its bubbles which release subtle scents of raspberry, fresh, crisp, fruity and dry. 100% Pinot Noir (the only red grape in Alsace). A great choice for aperitifs or dessert or your main squeeze.