Marquette – Autumnal Wines
Traipsing through the fallen leaves in late autumn, the crunchy sound of your steps are remarkably satisfying. But then…there is the scent! It's an earthy, somewhat mushroomy pleasant smell that is seasonally refreshing. For the oenophile, this is the first aroma layer of Pinot Noir. However, the scents transition into aromas of raspberry or cranberry fruit hints of brown spices and soft woodiness. Of course, these are generalities due to other contributing factors such as the terroir meaning the natural environment that includes the climate, soil, and location, as well as the wine-makers style.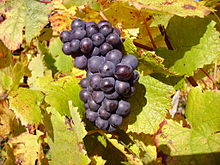 Pinot Noir is classified in the Vitas vinifera category aka the European wine grapes. It is considered wine grape royalty under this classification. In American wines, Pinot Noir is labeled for the name of the grape. In France, the acknowledgment is given to the village and vineyard from where it is produced in the region of Burgundy. French Pinot Noir is medium-bodied, lightly tannic and elegant. In a warmer climate, like California, the wine is bold, richly-flavored, spicy with black cherry or plummy fruitiness. Pali Pinot Noir is just this and yummy!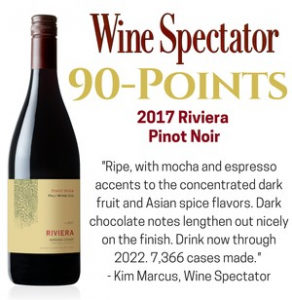 A grandson to Pinot Noir is a hybrid grape named Marquette, after Pere Marquette, a 17th century missionary and explorer. After several decades of research, the University of Minnesota successfully crossed Vitis vinifera with several American Vitis species creating the patented grape variety, Marquette, in 2006. The wine is named for the grape variety and has been gaining attention by winning awards at hybrid-wine competitions around the United States.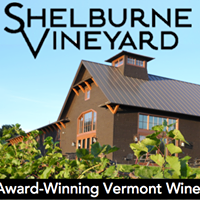 A great example of an award-winning Marquette is grown and created in Vermont at Shelburne Vineyards. They offer two different styles, "Marquette" the more basic of the two styles, has lively notes of black cherries, spice and soft tannins with a complex and lingering finish. The "Marquette Reserve" has seen more than twice as much oak age creating a softer, mouth-filling, warm red berry fruited flavored wine with soft vanilla notes the oak-aged indicator!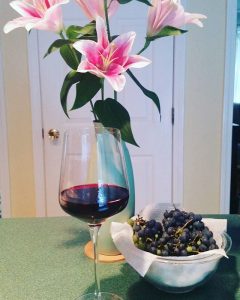 It's a season of change. Pinot Noir is well known, diverse from varied regions and is a great wine with food. Marquette is new on the wine scene and should be experienced. This Autumn, transition with the season to experience Marquette and pair with flavorful cheeses, stews, and chilis.