There are always exceptions to rules, but typically when the weather cools down the beverages heat up. The atmospheric change urges us to throw on a sweater, make a fire and get cozy. Instead of crisp, light dishes, our yen is for richer flavors that might lean us towards warm soups, crusty baguettes spread with soft cheese and certainly football snacks!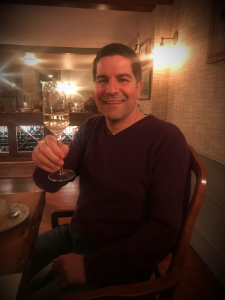 So it's October and beer is greatly celebrated, as it should be! However, if your love is wine, fuller flavored wines will do the trick at those tail-gate afternoons. Instead of a crisp unoaked chardonnay, an oak-aged chardonnay gives that full-flavored experience.
Oak adds such great dimension, it smooths out the wine, adds a slight vanilla quality and the texture feels a bit more robust. The wine may portray what's described as buttery (what a great term) and who doesn't love butter?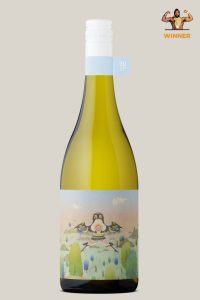 Introduce yourself to the Five O'Clock Somewhere group out of Australia. This group of young winemakers is passionate to offer the best Australia has to offer. Their award-winning Soaring Kite Chardonnay, from the Adelaide Hills region, has long flavors, blending the crispness of green apple fruit with the cashew nut richness which gives it a delicious creaminess.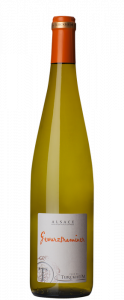 In honor of Oktoberfest, the German-sounding gewürztraminer would be a fun try. Yes, Germany does grow gewürztraminer, and some fine wine is made there from it, however, the best does come from Alsace. The complex aromas pelt your nose with a mixture of spice, citrus fruit, minerals, sweet scents akin to honeysuckle, and even a dimension of vanilla, although this wine doesn't see oak. So if you're thinking of foods with a bit of spice, a gewürztraminer would be a good adventure. A great suggestion is from Cave de Turkheim and while you're at it try their Rieslings too!

Red wines – this time of year – it's hard to pin down just one. But typically, pinot noir is an autumnal wine. If you've ever been tromping through fallen leaves and smell the wonderful earthy-wet-leafy fragrance, think pinot noir – so reminiscent of the first aroma on the nose. Typically, again there are always exceptions to the rules, pinot noirs are garnet colored, medium-bodied, not heavily tannic and pack flavors anywhere from berry fruits, herbal and earthy – akin to mushroom notes, in the flavor. In some cases, they do not see oak, but most do see enough not to overpower what this lovely grape exudes. They're great food wines! California's Pali Wine Company has a passion for pinot noir and is well worth discovering at a reasonable price. Look for their Huntington or Riviera cuvées to get a range of richness and delicacy.
October ushers in the middle of autumn bringing new tasting opportunities.