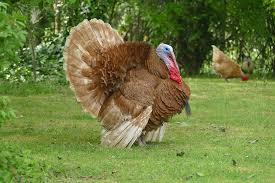 No matter what you eat for your day of thanks, combining traditions of parades, football games, and annual treats is also a time to consider new favorites! The cornucopia of wine choices for Thanksgiving is varied and vast. As an American holiday, serving domestic wines completes the reason for the celebration. Here are suggestions for white, rosé and red: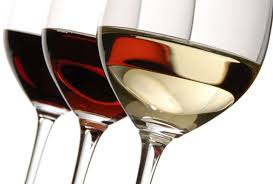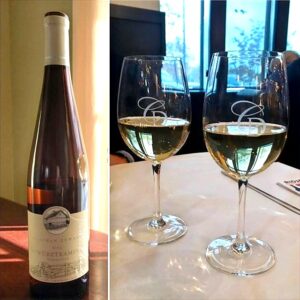 Originally the multilayered Gewurztraminer wines were, and are still, produced in Alsace Lorraine. They are akin to Riesling. Jonathan Edwards Winery in North Stonington, Connecticut grows and makes a great Gewurztraminer and it is an American constant at our Thanksgiving table. It's a dry wine that has aromas that tease otherwise. The nose has an inviting blend of citrus and floral that subtly shows up in the flavor. At first, it deceivingly appears to be fruity but then the multidimensional flavors of minerals and spices show up. This wine brings interesting dimension across all phases of a meal.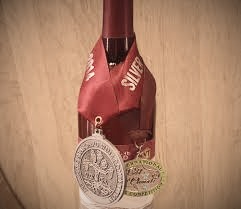 Produced at Shelburne Vineyards in Vermont, the award-winning Whimsey Meadow Rosé is predominantly created from the red Marquette grape. Depending on the vintage year, a white wine made from the Petite Pearl, Prairie Star and/or Louise Swenson grapes is blended in. The color is that same brightly color of ripe watermelon flesh and, interestingly, the nose is indicative of watermelon aromas too. The structure is all there with dry, clean and refreshing strawberry-fruit flavors that make for a crisp, refreshing taste experience. If you are indecisive about serving white or red wine, then this rosé is a great option.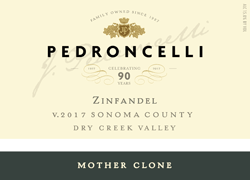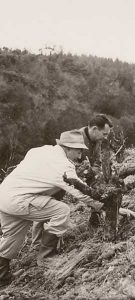 An American favorite, Zinfandel gets its heritage from the Italian Primitivo grape and the Croation variety, Crljenak Kastelanski. Pedroncelli Winery located in Sonoma County, California first planted Zin in 1927. A second generation was replanted using cuttings from the "Mother" vines making their legacy 110 years old. Pedroncelli Mother Zinfandel is produced from these old vines. The beauty of aged vines is that they have adapted and thrived to their terroir over a great deal of time and have a proven track record of producing grapes that consistently have resulted in good wine. Pedroncelli Mother Zinfandel is that hearty flavored wine that combines blackberry fruit, black pepper, and herbal sage. It's not heavy on the tannins and has an overall nice round mouthfeel that just satisfies.
Thanksgiving is an opportunity to revisit favorites and give new possibilities a go! We are hoping that you have much to be thankful for!